When I got my first DSLR, an old used Canon Rebel, I started photographing anything and everything. I had no idea what I was trying to capture, other than everything. I had no vision. I saw other photos that I loved, but I couldn't necessarily explain why I was drawn to them. I was just a girl with a camera. I look back at these old photos and they are a mismatch of stuff. They are also a mismatch of editing styles (some of them downright terrible!). While sometimes I cringe looking at them, I'm so glad I have them because they are what led me to where I am now - and I am truly proud of the photographer I have become.
The biggest part of my growth in photography was finding my style. But it didn't happen overnight. I found photographers whose work I was fascinated with. I reached out to these photographers and took their workshops and attended their mentoring sessions. In this, I discovered WHY I was so fascinated with their work. I learned what it was about their photography that drew me in. I learned how to do the same thing. And as this happened, I saw a definite style in my own work begin to unfold.
What I found was that I loved for my photos to capture emotion and tell a story. While the traditional portrait has its place, it didn't excite me the way the photos of Brooke Snow, Teresa Earnest, and Jesh DeRox did. I sought passion, excitement, and genuine emotion.
I want my photos to tell a story. When one of my wedding couples looks at their photos ten years from now, I don't want them to remember how nice everyone looked or how pretty the dress was, I want them to fall in love all over again. I want my photos to recreate memories. I want them to feel the same love and desire that they did on their wedding day. When someone asks me to photograph their engagement or family session, I want them to leave thinking about how much fun they had - and I want their photos to reflect that.
This, however, is simply an example of what I, myself, strive for. It's not to say it's the only way, or even the best way. Just that it's my way. There are tons of photographers out there who are amazing at capturing their unique style. For example, many newborn photographers love to pose those squishy little babies - put them in baskets, wrap them in different fabrics, and pose them as they sleep. I greatly admire their work and think these photos are beautiful, but their style is just not mine. Another great example are landscape photographers. Often their photos are breathtaking, but again, a style very different from my own. That's one of the great things about photography and art - everyone's work is unique and different, yet artists can still admire and appreciate other artists' work. Each artist's unique style is what makes it his own.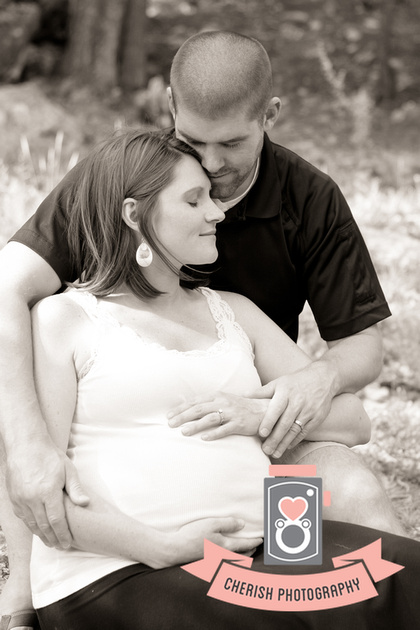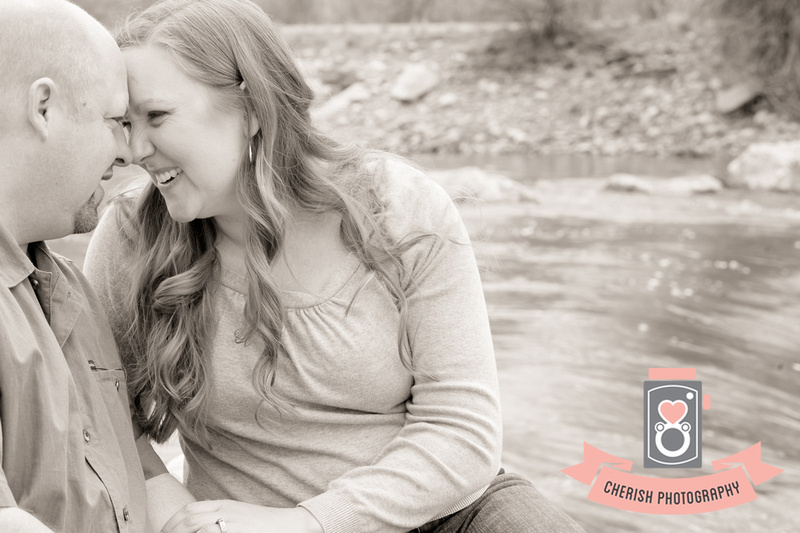 Julie Paisley, a photographer out of Jacksonville, Florida explained it perfectly one day. When asked about favorite locations to use for sessions, many photographers remain mum. The same with giving out advice. Julie has not felt the need to keep these things secret - in fact, she has mentored several photographers and is always happy to answer photography related questions. Why is she not afraid this will hurt her business? Because no matter how much she shares, how much she shows others, how many locations she shares, no other photographer will ever be her. I agree with Julie wholeheartedly. No other photographer will ever have my same vision. They will never see the shot the exact same way I do. That's one of the reasons I love to take second shooters along to weddings. Not only will the bride receive more photos, she will receive more variety, no matter how similar in style the two photographers are. We may witness the same wedding, but we witness it through two different lenses.
For me, finding my photographic style was enhanced tenfold when I discovered Beloved. The Beloved Collective is a movement started by Jesh DeRox in which the idea is to capture true emotion through photos by evoking feeling throughout the session. It is an amazing way to photograph and couples who have had a Beloved Session with Cherish Photography have reported that they not only had a great time but felt more connected to each other after the session. I will definitely have to write a post about this soon!
Another important thing to consider regarding photographic style is editing style. Some photographers like to use bold, bright, highly saturated colors, whereas others prefer a more muted matte look. Some use sepia, others like myself, avoid it. It took me years of going through all of these styles to find one that I love. My look tends to lean toward classic editing with a touch of softness. I don't like my colors to be so bright that they jump out at you, but I don't like them subdued and flat either. I do not do extra skin smoothing because I like the photos to look natural. I do edit all of my photos the as to maintain consistency throughout the sessions.
So now that you've read this entire novel, the question is how does this pertain to you as you venture on your own photographic journey? How do you find your own style? Here is a quick list of things I would suggest for one wanting to streamline their own photography into a more defined style so that your work stands up on its own as YOUR work:
Find what you love to shoot - weddings, couples, families, children, newborns, landscapes, food, commercial buildings,...the list is endless! What is something you get excited to shoot?
Find photographers who shoot the same things you do. If you love photographing newborns, find other newborn photographers and sort through their work.
Decide which of those photographers' work you like.
Figure out what it is about the work that you like. Is it the poses? The use of lighting? The use of depth of field or angles?
Start shooting in a similar manner, but don't copy exactly. Use these photos as inspiration to guide you.
The more you shoot like this, the more your own style will begin to develop. It took me quit a while to get to where I had a definite style, but now as your peruse my gallery (which you've all done, right? If not, head over to my website and facebook page and take a look!) you will see that my photos are all quite consistent with one another.
The most important thing about developing your photographic style is that it must be something you love that speaks to and about you!